Our story is in the bag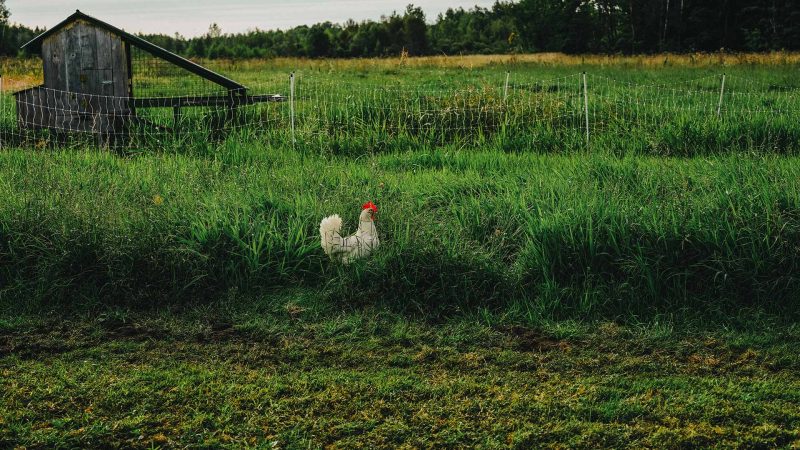 What's with the potatoes?
Regional snacks are increasingly finding their way onto our happy hour spreads. We enjoy local cheeses and charcuteries with a glass of craft beer, cider, or wine, all also local. But when our hand reaches for that bowl of chips, it often finds products from just about everywhere but here. Our province is a big producer of potatoes—you'd think we'd have artisanal chips by now. That's where we come in. We realized that to make our happy hour truly local, we had to grow our very own potatoes and showcase Aviateur Farm-grown ingredients.
Our mission is simple...

Make eating local as easy and fun as opening a bag of chips.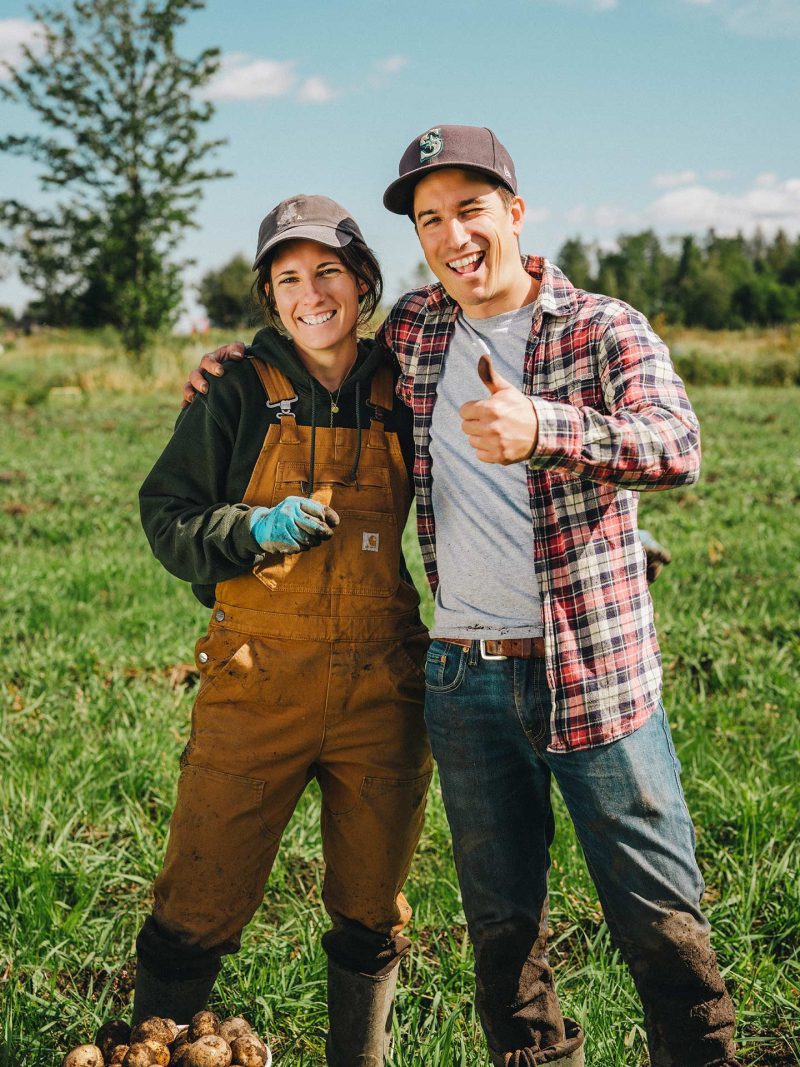 One-on-one with our founders
WHY GO INTO THE POTATO BUSINESS?
Jenn: In my family, potatoes were on our plates several times a week. I remember planting and harvesting potatoes with my grandmother and mother. We would store them in a cellar to keep for the entire year. When I recently moved to farmland, I returned to these family roots.
JP : I can't get enough of potato chips—you could call me a real chipper! It was my favourite snack and weekend treat for as long as I could remember. I find it fascinating to be able to do this project where we produce our own chips company, literally, from the ground up.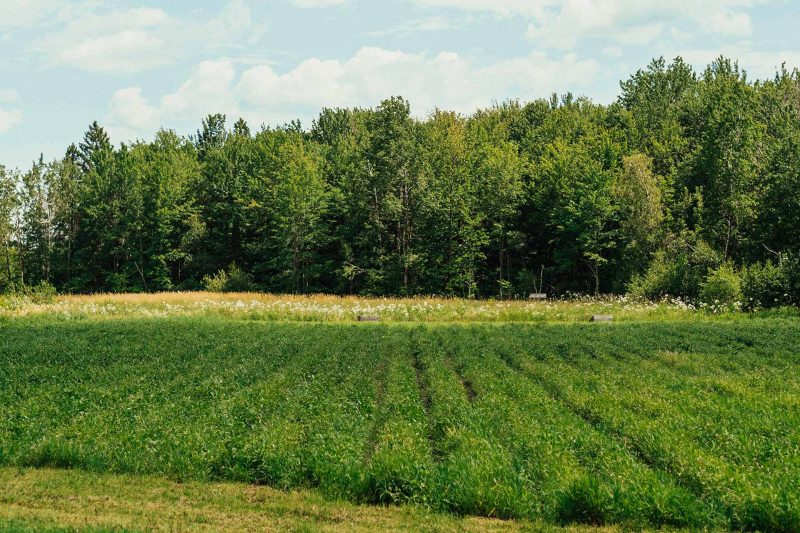 It's good out here.
The Aviateur Farm
Miett's potatoes are field grown at the Ferme Aviateur, a conscious farming project on retroceded airfield land in Mirabel.